Share This
Read The Quotable!
Summer 2017
The End.


---
Winter 2017
"The aim of the wise is not to secure pleasure, but to avoid pain."
—Aristotle

---
Spring 2016
"Life is a journey that must be traveled no matter how bad the roads and accommodations."
—Oliver Goldsmith
"Action and reaction, ebb and flow, trial and error, change—this is the rhythm of living."
—Bruce Barton

---
October 2015
"Green was the silence, wet was the light, the month of June trembled like a butterfly."
— Pablo Neruda

---
May 2015
"… nature is a friend to truth."
— Edward Young
"Nurture your minds with great thoughts. To believe in the heroic makes heroes"
—Benjamin Disraeli

---
January 2015
"Behind all art is an element of desire…"
— Adrienne Rich

---
October 2014
"As soon as there is life there is danger."
– Ralph Waldo Emerson

---
Spring 2014
"The only sure thing about luck is that it will change."
– Wilson Mizner

---
Winter 2014
"Courage is resistance to fear, mastery of fear, not absence of fear."
"There are several good protections against temptation, but the surest is cowardice."
– Mark Twain

---
Fall 2013
"Memory… is the diary that we all carry about with us."
– Oscar Wilde

---
Summer 2013
"Space is the breath of art."
– Frank Lloyd Wright

---
Spring 2013
"The day has eyes; the night has ears."
– Scottish Proverb

---
Winter 2013
"I had the story, bit by bit, from various people, and, as generally happens in such cases, each time it was a different story."
– Edith Wharton, Ethan Frome

---
Fall 2012
"All our words are but crumbs that fall down from the feast of the mind."
– Khalil Gibran

---
Summer 2012
"Everything happens to everybody sooner or later if there is time enough."
– George Bernard Shaw

---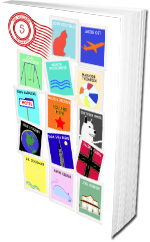 Spring 2012
"…the end of all our exploring will be to arrive where we started and know the place for the first time."
– T. S. Eliot

---
Winter 2012
"The beginnings and endings of all human undertakings are untidy."
– John Galsworthy



---
Fall 2011
"The universe is transformation; our life is what our thoughts make it."
– Marcus Aurelius



---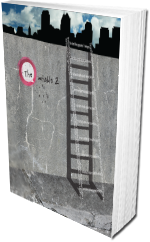 Summer 2011
Features fiction and poetry from quotable authors as well as art and photography from emerging artists!



---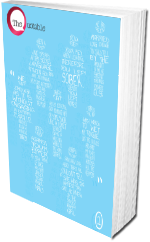 Spring 2011
Our inaugural issue!