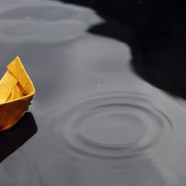 Jun

26
Comments Off

on Where I've Been
Categories
Share This
Where I've Been
Today's post comes from The Quotable contributor, Lauren Camp.  Lauren's poems, Ten Years and Time will appear in Issue 6.
To be fully productive, I recently had to take four days off. Or on – depending on your perspective. I was "off" from details and "on" to absolute focus on my project, a manuscript that had been wrinkling in a drawer for nearly a year.
I called it a "retreat," though I only retreated to my desk – with email disabled. Let me be absolutely clear: I want to go somewhere. Desperately. Every single day, I want to travel somewhere else. Last week, it was Barcelona, then Norway. Because my father brought it up, I'd like to visit Quebec again (30 years later), or even Wisconsin. Does this happen to anyone else? I want to go to the very place someone has just mentioned — until the very next conversation.
These places, I assume, would generate much new creative material and great adventures, and I'm sure I would have a stellar time. Doesn't matter entirely whether this is true. I never think that the beds might be uncomfortable or about the long, dull layovers in airports…
I have friends in Croatia right now. If you think I am not jealous, from my lovely property in Santa Fe, think again. It would be exceptional to see what they're seeing — or, better yet, the Upper Peninsula in Michigan. That would, for sure, be worth exploring this season. Oh, and I want to spend a month in the Orkney Islands writing about the angles and designs on the architecture. I want to be surrounded by water. Or looking up at the Alhambra, or in the great new Islamic art gallery at the Met.
I am daily made envious by every last person posting on Facebook about where they are going, or have just been. But here I am at my desk, which looks out over the garden I planted. The catmint is reaching with its purple stalks. Hummingbirds keep zipping into the berries of the sumac as the wind glides slightly across a substantially blue sky.
Is it bad to be here, in this exquisite place, adventuring through my own memories and beginnings? Of course not. If I take off, I will be going toward something new, not finishing any of my work in progress.
So, my four days retreating meant I actually completed that manuscript. I finally put the poems in an order that made sense to me because I had the time to do so. I escaped into the poems, and made them as perfect as I could make them. My home retreat meant I had the chance to focus on what I'd already started without needing to look, wide-eyed, at what was around. I didn't have time to do that, anyway. I was concentrating.
Now that the book is done, though, I'm ready to explore. Where did you say you've just been?
Photo Credit: Ritesh Man Tamrakar