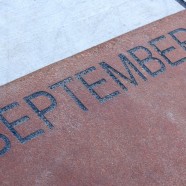 Sep

06
16 comments
Categories
Share This
September Writing-Prompt Contest
Congratulations also to M. Walter Blackstone, our August Writing Prompt Contest Winner!
Motor stopped and frogs babbled behind wet trees. Nobody saw him burn his pants. Rights don't make a wrong, he said aloud to the jungle and the ex-president in his head laughed. He thought about kites and tacos, swimsuits and shovels, Manchurians and peanut-butter ice cream. Sky spit some pebbles, but he waved them away. An airplane with no flag lightly crashed. Mud clobbered his boots with its brown tongue. Even the trombonist in his ear went home, taking his skinny candles. He knew it was time to buy a new pair of forceps or a VW van.
The September Writing Prompt is:
"September is the new January." ~ Gretchen Rubin
(Thanks to Alicia D. for this month's writing prompt!)
The deadline for posting an entry and voting is September 30, 2012.  
The rules: Write a micro story of 100 words or less based on the prompt as a comment to this post.  You may enter as many times as you like.
Each post will have a thumb button to the right of it.  One click equals one vote, and only one vote is allowed per computer.  So have your family, friends, co-workers, the nice barista from your local coffee shop, log on and vote for your story.  In the event of a tie, the editors will vote for a winner.
Contest winners will be entered to win a free print copy of our Fall 2012 Issue: Feast or Famine in October, and winning entries will be archived on our website. (Please be sure to include your email when you post your entry)
*All of our writing prompt winning entries will be included in our Summer 2013 Issue.  
Good Luck and Happy Writing!