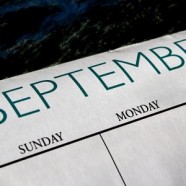 Sep

02
6 comments
Categories
Share This
Semtember Writing Contest
Congratulations to our August Writing Prompt Contest Winner! 
Musouka
John pulled me by the hand to the point of pain in his excitement. He yanked me across the foyer sneakers tripping off the carpet in resistance. The abrupt halt in the grass led to his arm thrust in pride towards the driveway. There in the afternoon sun sat the worst rust bucket my eyes ever had the misfortune of falling upon. I knew that this early 70's Camaro accessorizing my front yard was soon to be the subject of all his free time and our money. I knew I hated that car from the moment I saw it.  
The September Writing Prompt is:
"We labored all night, and in the end…"
The deadline for posting an entry and is September 23, 2011.  The deadline for voting is September 30, 2011.
The rules: Write a micro story of 100 words or less based on the prompt as a comment to this post.  You may enter as many times as you like.
Each post will have a thumb button to the right of it.  One click equals one vote, and only one vote is allowed per computer.  So have your family, friends, co-workers, the nice barista from your local coffee shop, log on and vote for your story.
Contest winners will be entered to win a free print copy of our Fall Issue: Transformation in October and winning entries will be archived on our website. (Please be sure to include your email when you post your entry)
Good Luck and Happy Writing!