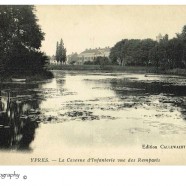 Feb

21
107 comments
Categories
Share This
Postcard Promises: The Rise of Flash Fiction
Today's blog comes from 
The Quotable Issue:19 
contributor, Embe Charpentier.
It wasn't such a long time ago that skeptics doubted a great story could be told in one hundred words. Nowadays, one look at Drabble and 101 Word Stories will refute that claim. How about the 140-character story, a tale the length of a tweet? Can art fit on the online equivalent of a Post-it note? Flash fiction lengths can be as stingy as those 140 characters, and as long as 1,200 words. So size matters, but there is flexibility enough to adapt to both genre and literary fiction.
Most agents, writers, and editors believe that the super-short story has passed the tests of time, that it's not a mere gimmick. But I've heard some novelists discuss flash fiction writers the same way that marathoners regard sprinters, as capable of speed but not distance; long distance writers sometimes assert that composers of short fiction do so because their stories are conceptually simple and writing insufficiently descriptive.
Not so. We who write brief fiction aren't just flashes in the pan. Sudden fiction isn't just here to stay; I read flash to find talented, cutting edge storytellers. Years ago, Hemingway wrote the classic six-word story: "For sale. Baby shoes. Never worn." Few authors can manage such profound brevity, though Kate Chopin and Ambrose Bierce wrote short fiction, too. But with the rise of technology, and the growth of independent journals willing to experiment, flash has blossomed. Though print journals based in academia tend to focus on traditional literary lengths of 2,000 plus words, the refreshing blast of short fiction from online journals has featured stories that pack a punch.
Brilliant micro-fiction authors come from many cultures. Writers in Arabic, French, Spanish, and German – which naturally has invented a long, tortured word for short fiction, Kürzestgeschichten – spin powerful tales that prove flash fiction's worth. Grant Faulkner, a talented writer and Executive Director of NaNoWriMo, produced a collection of hundred word stories this year (Fissures, published by Press 53). He sees his work as prose poetry, a blending of forms. He's right. The best flash fiction fixes phrases in place as a master jeweler sets tiny diamonds in a wedding band. Small things can represent eternity as well as large ones.
I've loved writing flash fiction. This year, I've published a number of very short stories; four of them have run only one hundred words. Crafting a very short story can strengthen a writer's skill base and sharpen his editing skills.
So if you haven't tried stretching yourself by shrinking your stories, give micro-fiction a try. You may find that the shortest thing you've ever written will bring you the sweetest satisfaction.
Photo Credit: dark-dawud via Compfight cc