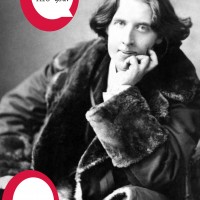 Mar

01
1 comment
Categories
Share This
Open for Submissions – Issue II: Escape
"Many of us who walk to and fro upon our usual tasks are prisoners drawing mental maps of escape." -Loren Eiseley
The theme for our second issue was more of a struggle than the first. The minute we decided on April 1st for a release date, it was decided, but what theme could we pick for summer that wouldn't be, you know, too summery. I suggested "The Longest Night," because of the Solstice, but then Lisa kindly pointed out that, though it was a good theme, the Summer Solstice was in fact, the shortest night. Neither Shortest Night nor Longest Day carried quite the same punch. We thought of summer. Heat and dreams and vacations came to mind. Hot had the potential to be paired too frequently with heavy, we were afraid dreams would end too often with waking up, and vacation, well does anyone really like to hear about other people's vacations? And so we settled on escape – a vacation from self, or not, we're interested in your interpretation.
We are excited to announce that keeping with the theme of escape, we are escaping our routine, our bounds of narrative story structure, we're accepting poetry. Our poetry editor, Deborah Preg will be leading us on this narrative escape, and we are so pleased to welcome her on board.
Check out our submissions page for all the details.