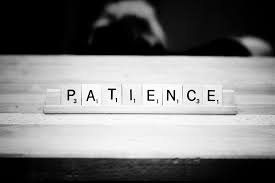 May

16
13 comments
Categories
Share This
On Patience
Today's guest post is by Ross Losapio, whose poem "Kinky Hair" appears in Nature or Nurture, Issue 16 of The Quotable.
We've lost a number of incredible poets in recent years, including, just this past Valentine's Day, Philip Levine. Levine—along with Claudia Emerson, Mark Strand, Maya Angelou, Tomas Tranströmer, and many, many more"—left an indelible mark on the landscape of poetry. I count him among the most important influences on my own work. His appreciation for the working class and celebration of the gritty, sweaty, strenuous world provides the backdrop for the subtle wit, sophisticated humor, and honest awe that makes his poetry worthwhile and timeless. These are the qualities that I most strive for in my own writing and those that, I hope, are showcased in "Kinky Hair," which I'm delighted to have appear in The Quotable.
2015, though young, has already been a strange year for me for a number of reasons. I graduated from the MFA program at Virginia Commonwealth University two years ago and, since then, have been fortunate enough to find employment at the school. As a result, I've been able to keep in touch with the writing community that fostered me for three years. This also means that now, right this minute actually, I'm witnessing the graduation of the last group of poets and writers that I worked with directly as a student.
At the program's readings and receptions, I feel like a stranger at times. An ever-increasing number of unfamiliar faces populate the room, and I know that, soon, I won't recognize any of the readers behind the podium. At the same time, I feel incredibly proud. I would never claim to be a mentor or guiding force for these burgeoning writers, but it has been a delight to see them grow and flourish and, just maybe, I said something smart once in our time together in workshop that had some small impact on them.
Recently, NPR's "Fresh Air" remembered Philip Levine by broadcasting an interview with the former poet laureate (http://ideastations.org/radio/fresh-air/npr-387768604-fresh-air-remembers-former-us-poet-laureate-philip-levine). Levine, as usual, is charming and self-effacing. At one point, recalling his beginnings as a poet, Levine says, "I'm patient, so I hung in there. That's probably my chief virtue as a writer, is my patience."
As a writer still in the thick of his "patient" period, I can't say exactly where poetry will lead me, but I know that I will continue to write for the rest of my life whether or not another living person ever sets eyes on any of it. I write to settle my mind and organize my thoughts. I write to celebrate the day, to unmask myself, and to understand and explain what I never could any other way. And I do know what will happen if I stop. Nothing. And so—to the 2015 graduates of the VCU MFA in Creative Writing Program; to those who came before and those who will come after; and to you, reader—be patient, be persistent, and, as much as you can, be kind to yourself.