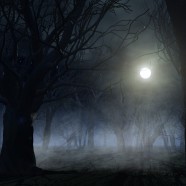 Oct

02
12 comments
Categories
Share This
October Writing Prompt Contest
Congratulations to Olive Love, the winner of our quarterly drawing.  Olive has won a print copy of our Fall Issue: Transformation.  
Congratulations to our September Writing Prompt Contest Winner! 
Chrissy 71871
We scrubbed. We scoured. On hands and knees, we cleaned until our skin was calloused and blistered, raw from the chemicals. Not one word was spoken between us. There was really no need. Things had clearly gone wrong, and to discuss the events of the past couple days would have been an unwelcome admission of guilt. Buckets of dirty water were emptied. We watched the contents swirl down the drain. We labored all night, and in the end our efforts proved futile. The floor was shining. The walls were spotless. But your blood had stained our souls. 
The October Writing Prompt is:
"Something wicked this way comes." ~ W. Shakespeare
The deadline for posting an entry is October 24, 2011.  The deadline for voting is October 31, 2011.
The rules: Write a micro story of 100 words or less based on the prompt as a comment to this post.  You may enter as many times as you like.
Each post will have a thumb button to the right of it.  One click equals one vote, and only one vote is allowed per computer.  So have your family, friends, co-workers, the nice barista from your local coffee shop, log on and vote for your story.
Contest winners will be entered to win a free print copy of our Winter Issue: Beginnings and Endings in January, and winning entries will be archived on our website. (Please be sure to include your email when you post your entry)
Good Luck and Happy Writing!