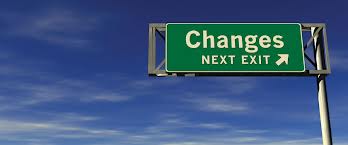 Jan

27
3 comments
Categories
Share This
It's Never Too Late Until It's Too Late
Today's guest post comes from contributor, Judy Witt. Her poem "Twister" appears in Issue 12 of The Quotable.
When I first heard the Beatles sing, "Will you still need me, will you still feed me, when I'm sixty-four?" that age seemed an impossibly long way in the future. Yet here I am, finally returning to writing poetry and achieving my first publication. Being a poet began as #1 on my reverse-bucket-list— not What-to-do-before-I-die, but What-to-do-when-I-grow-up. It merely took a while for this procrastinator-almost-on-Medicare to get around to it. I spent all my adult years doing the usual, then asked, "What would I like to do with the rest of my life, now that the dog has died, the kids are grown and gone, and a thirty-year career has paid the bills?"
After reviewing my yellowed poems and then reading current literary journals, my old works took on the misshapen look of a square peg. I had a lot to learn about the landscape of contemporary poetry, so I embarked on my MFL. No, that's not a typo. Not willing to put myself through the pressure of a structured MFA program, I figured I'd earn my Master of a Full Life, instead. Every class guarantees a "pass" as long as I show up willing to learn. The only way to fail is to drop out. This design-as-I-go program doesn't end with a framed degree on the wall; in fact, I'd rather not graduate anytime soon.
Auditing poetry courses at Virginia Commonwealth University (for free—one of the perks of accumulating lots of birthdays) not only updated the tools in my poetry toolbox, but also energized my muse. I joined writer's groups, attended conferences and seminars, read a wide range of books, and wrote and rewrote poems. I'm now reading an excellent guidebook—The Poetry Home Repair Manual, by Ted Kooser. It's not a dry text about rules and accepted poetic forms, forcing the student to perform, as he calls them, "literary sit-ups and knee bends." Kooser offers engaging, practical advice on reshaping your words into works of art which will sing not only to you, but also to your target audience. Having endured so much classroom drudgery, it always surprises me how much fun learning can be when I'm free to explore any meandering path that tempts my feet; the only test is seeing how long I can ignore the muddied socks in the laundry basket.