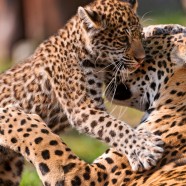 May

10
4 comments
Categories
Share This
Mother's Day Micro Fiction Contest
"My mother had a great deal of trouble with me, but I think she enjoyed it." ~Mark Twain
We're running a special Micro Fiction Contest in honor of Mother's Day. To enter write a micro story in the comments of this post (100 words or less) based on the quote above. All participants will be entered into a drawing to win a copy of Cynthia Ellingsen's new novel, The Whole Package. The winner will be chosen and notified Sunday, May 20th.
And don't forget to get your mother something special this Sunday! Gifts The Quotable editor's mothers recommend include: a one year subscription to The Quotable and Cynthia Ellingsen's The Whole Package.
Read The Quotable contributor, Tasha Cotter's interview with Cynthia Ellingsen. 
photo by: Tambako the Jaguar