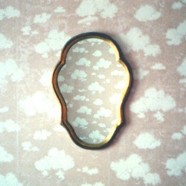 Jun

15
8 comments
Categories
Share This
June Writing Prompt Contest
Congratulations also to Sej Harmon, our April Writing Prompt Contest Winner! 
There're a million reasons! Jessie will starve and the mats and burrs in his hair will cause skin problems. Egg yolk will dry, cementing your favorite pattern into a stack of ceramic pancakes. Socks will go mate-less for eternity, unless they cling desperately to your underwear in a dryer fight. Library books will be lost and never find their way home. Your mother will be disappointed at losing a doctor-in-law. Humor aside, everyone will think you've lost your mind, giving up now after all we've invested. Oh yeah,… and I love you and need you and want you to stay. 
The June Writing Prompt is: 
"The first time someone shows you who they are, believe them." ~ Maya Angelou 
The deadline for posting an entry and voting is June 30, 2012.   
The rules: Write a micro story of 100 words or less based on the prompt as a comment to this post.  You may enter as many times as you like. 
Each post will have a thumb button to the right of it.  One click equals one vote, and only one vote is allowed per computer.  So have your family, friends, co-workers, the nice barista from your local coffee shop, log on and vote for your story.  In the event of a tie, the editors will vote for a winner. 
Contest winners will be entered to win a free print copy of our Fall 2012 Issue: Feast or Famine in October, and winning entries will be archived on our website. (Please be sure to include your email when you post your entry) 
*All of our previous writing prompt winning entries will be included in Issue 7: Time.   
Good Luck and Happy Writing!