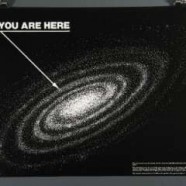 Jul

08
6 comments
Categories
Share This
July Writing Prompt Contest
Congratulations to Melissa Grunow, our June Writing Prompt Contest Winner!
It was a drought. The first in ten summers that it refused to rain. Sunshine and heat during the day and strong winds threatening tornadoes at night, but no rain. Lawns burned to dry brush under the open sky and gardens shriveled and withered until dead. The mother brought in water from the river to preserve the well until the river turned to mud and the mud to cracked clay. The day the well ran dry, the mother feared they wouldn't make it through the summer. The mother feared they wouldn't live to see snow.
The July Writing Prompt:
"That's where it happened," they said.
The deadline for posting an entry and voting is July 31, 2013.  
The rules: Write a micro story of 100 words or less based on the prompt as a comment to this post.  You may enter as many times as you like.
Each post will have a thumb button to the right of it.  One click equals one vote, and only one vote is allowed per computer.  So have your family, friends, co-workers, the nice barista from your local coffee shop, log on and vote for your story.  In the event of a tie, the editors will vote for a winner.
Contest winners will be entered to win a free print copy of our Summer 2013 Issue, and winning entries will be archived on our website. (Please be sure to include your email when you post your entry)
*All of our writing prompt winning entries will be included in our Summer 2014 Issue.  
Good Luck and Happy Writing!