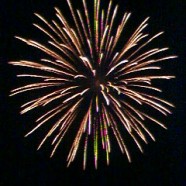 Jul

06
9 comments
Categories
Share This
July Writing Prompt Contest
Congratulations to Sej Harmon, the winner of our quarterly drawing.  Sej has won a print copy of our Summer 2012 Issue: Time.  
Congratulations also to Raphael, our June Writing Prompt Contest Winner! 
Grandma was gripping my hands tight now; I could feel a dull pain. Her worn wedding band against my knuckles. "Your Grandad was an enigma," she'd say, "full of dark secrets". Monotony became magical as she recited details – a glimmer in her eye. I inherited the truth he showed only to her. Where he had really gone when his kids thought he was down the pit with the "poor folks". I forgot my painful knuckles. Later, as we left the nursing home, Mum said not to believe most of what Grandma says, that it's the dementia talking.
The July Writing Prompt is:
Sounds of Summer
The deadline for posting an entry and voting is July 31, 2012.   
The rules: Write a micro story of 100 words or less based on the prompt as a comment to this post.  You may enter as many times as you like. 
Each post will have a thumb button to the right of it.  One click equals one vote, and only one vote is allowed per computer.  So have your family, friends, co-workers, the nice barista from your local coffee shop, log on and vote for your story.  In the event of a tie, the editors will vote for a winner. 
Contest winners will be entered to win a free print copy of our Fall 2012 Issue: Feast or Famine in October, and winning entries will be archived on our website. (Please be sure to include your email when you post your entry)
*All of our previous writing prompt winning entries are included in our Summer 2012 Issue: Time.  
Good Luck and Happy Writing!