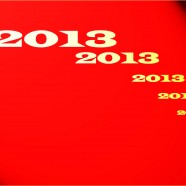 Jan

07
5 comments
Categories
Share This
January Writing Prompt Contest
Congratulations to Jason Huff, our December Writing Prompt Contest Winner!
My Sunday sermons were delivered by a street painter, teaching me more about Creation than any book could. His scripture was nature – majestic and grand. I believe he was creating life for a crowded city filled with skyscraper coffins housing the dead. Upon arrival to his pulpit this morning, however, I found only his easel with his last offering: a city skyline of towering trees housing animals alive within the branches and streets flowing with waters pure as our souls used to be. Scrawled upon the bottom were the words "…And it was very good". Indeed, it used to be.
The January Writing Prompt is:
"It was the first ___ of the year."
The deadline for posting an entry and voting is January 31, 2012.  
The rules: Write a micro story of 100 words or less based on the prompt as a comment to this post.  You may enter as many times as you like.
Each post will have a thumb button to the right of it.  One click equals one vote, and only one vote is allowed per computer.  So have your family, friends, co-workers, the nice barista from your local coffee shop, log on and vote for your story.  In the event of a tie, the editors will vote for a winner.
Contest winners will be entered to win a free print copy of our Winter 2013 Issue: Storytelling in February, and winning entries will be archived on our website. (Please be sure to include your email when you post your entry)
*All of our writing prompt winning entries will be included in our Summer 2013 Issue.  
Good Luck and Happy Writing!