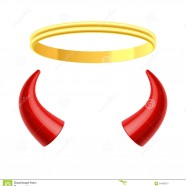 Feb

03
4 comments
Categories
Share This
Hell's Angels
Today's guest post comes from contributor, Sonja Larsen. Her short story "What is Sweet" appears in Issue 11 of The Quotable.
My first job in the skid row neighborhood of Vancouver's Downtown Eastside, was as a receptionist in a halfway house for people with mental illnesses and brain injuries. Every morning the same resident introduced himself to me, and in a slurred and halting voice, told me his life story. He'd been a Hells Angel and survived a gang hit. He'd been in a coma for months, he said, and the doctors were sure he'd never talk again. He was a goddamn walking miracle. He repeated the same thing everyday, word for word. Occasionally, on what I came to think of as his good days, he'd finish his story with "You don't have to get shot in the head to quit drugs, but it helps!"
That was over ten years ago now, but I still think of him at least once a week, when I find myself caught in an involuntary loop of memory. Triggered by a song or a photograph or a face, remembering something I've remembered a hundred times before. What is sweet is about one of those faces, one of those triggers.
I still work in the same neighborhood and if I write a lot about people on the margins, it's probably because that's familiar territory for me. It's not just where my job is, it's where I grew up too. Writing is how I process and honour experiences that too often are seen as secret or shameful. Like the man at the halfway house, I want to tell you where I came from, how I got here.
But I am also compelled, both by curiosity and ethics to explore what happens when I disrupt the known narrative. What begins as the necessity to disguise actual identities, to call my work fiction, becomes permission to break apart memory, to play with a story's possibilities and, on good days, ends with the surprise of seeing something I thought I knew by heart in a whole new light.