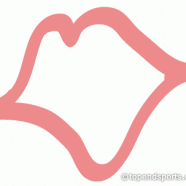 Feb

02
3 comments
Categories
Share This
February Writing Prompt Contest
Congratulations to Jason Huff, the winner of our quarterly drawing!  He has won a print copy of our Winter 2013 Issue: Storytelling. 
 Congratulations also to Pilar W, our January Writing Prompt Contest Winner!
It was the first snow of the year and it covered the grass and street like a pallid cashmere comforter. Icicles curved the branches of trees until they hung like forlorn widows, backs bent and aching under the weight of the world. The sight of the city, fresh and new, made me think of childhood snow days. Lopsided snowmen literally stone faced with gravel plucked from the country road we lived on, runny noses and Old Man Winter's bay ringing in our ears, burning our cheeks, and causing tears to freeze on our eyelashes… Those were the good ol' days!
The February Writing Prompt is:
"Kiss me and you'll know how important I am." ~ Sylvia Plath
The deadline for posting an entry and voting is February 28, 2013.  
The rules: Write a micro story of 100 words or less based on the prompt as a comment to this post.  You may enter as many times as you like.
Each post will have a thumb button to the right of it.  One click equals one vote, and only one vote is allowed per computer.  So have your family, friends, co-workers, the nice barista from your local coffee shop, log on and vote for your story.  In the event of a tie, the editors will vote for a winner.
Contest winners will be entered to win a free print copy of our Spring 2013 Issue: Day and Night, and winning entries will be archived on our website. (Please be sure to include your email when you post your entry)
*All of our writing prompt winning entries will be included in our Summer 2013 Issue.  
Good Luck and Happy Writing!