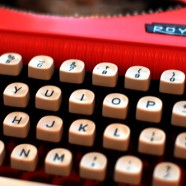 Feb

05
9 comments
Categories
Share This
February Writing Prompt Contest
Congratulations also to our January Writing Prompt Contest Winners!
C.A. Head
Sometimes a bit of music brings her to mind, Coltrane or Nyro or Chopin. But always she comes in the dawn reverie. It's why I never press the doze button; never punch my pillow for the softest cradle. I fight hard to stay awake but the shadows fight back. The dull thud of my mother's grandfather clock matches my heart's rhythm (I need to give that damn thing to my sister). I slip. I see her head thrown back in laughter, the way she does. Her skirt flirts with her thigh, the wait it does. 
Matt
Sleep is my ultimate fantasy. Shedding the day as I shed my clothes and washing away the dirt. The Dream Catcher hanging above my bed pulses as I enter. It's crisscrossing wires are as beautiful as its namesake. Indicators now illuminate the room like dancing nightlights. Drifting off to sleep I can see the Sandman in my minds eye. He will be my guide to the digital dream scape where my imagination resides. I cross that threshold from reality into illusion and recite an old poem. 
E.S. Poertner
The ceiling, floating six feet above my head, remained unchanged. But the clock has. I should be asleep, I should but I'm not. I should sleep because I'm growing, my body needs rest, my mind needs to catch up. But if I sleep I will dream, if I dream I will dream of him, if I dream of him I will surely wake up crying. I'm tired of waking up crying. 
The February Writing Prompt is:
She wore red.
The deadline for both posting an entry and voting is February 29, 2012. 
The rules: Write a micro story of 100 words or less based on the prompt as a comment to this post.  You may enter as many times as you like.
Each post will have a thumb button to the right of it.  One click equals one vote, and only one vote is allowed per computer.  So have your family, friends, co-workers, the nice barista from your local coffee shop, log on and vote for your story.  In the event of a tie, the editors will vote to decide on a winner.
Contest winners will be entered to win a free print copy of our Spring Issue: Place, in April, and winning entries will be archived on our website. (Please be sure to include your email when you post your entry)
Good Luck and Happy Writing!