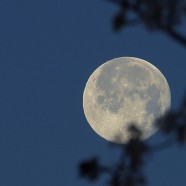 Dec

01
6 comments
Categories
Share This
December Writing Prompt Contest
Congratulations to C. A. Head, our November Writing Prompt Contest Winner!
(1)
"Fall," I repeated incredulously. "Your name is Fall?"
You could tell she had this conversation regularly. She closed her eyes, inhaled deeply and dived into the account of her hippie parents who honored each of their children, three girls and a boy, with the seasons' names. She took a long sip of her pumpkin latte when the story concluded.
"I think I'll call you Autumn," I said.
She won me over with a smile that turned her cheeks to plump roses. Later, Autumn's touch would make me her full conquest. 
(2)
The sun was cold, hard but it added a few degrees of warmth. The squirrels languished on top of the wood fence their paws hanging over each side like surfboarders on a coastal beach. All their leaves discarded, trees shivered with embarrassment. I had wood to gather for what would be a harsh winter. The start I got now would save me from having to chop wood in the snow. On those days my sweat formed ice crystals on the tip of my nose. The baby would be here by then and Mona's breasts would be full of mother's milk.  
The December Writing Prompt is:
The Longest Night
The deadline for posting an entry is December 24, 2011.  The deadline for voting is December 31, 2011.
The rules: Write a micro story of 100 words or less based on the prompt as a comment to this post.  You may enter as many times as you like.
Each post will have a thumb button to the right of it.  One click equals one vote, and only one vote is allowed per computer.  So have your family, friends, co-workers, the nice barista from your local coffee shop, log on and vote for your story.
Contest winners will be entered to win a free print copy of our Winter Issue: Beginnings and Endings in January, and winning entries will be archived on our website. (Please be sure to include your email when you post your entry)
Happy Writing and Happy Holidays!