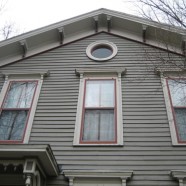 Aug

06
6 comments
Categories
Share This
August Writing Prompt Contest
Congratulations to Karen Donley-Hayes, our July Writing Prompt Contest Winner!
"That's where it happened," they said. They spoke in unison, like twins.
"In the bathtub?" their companion said.
I stopped chewing my granola to eavesdrop better.
"In the bathtub," one of the maybe-twins confirmed.
"Right," the other maybe-twin added. "So we've killed him. He's dead in the bathtub. Now what? I wasn't touching him, tell you that much."
"What'd you do?"
"Uncle Charlie got rid of him. He says we owe him," the maybe-twins said, laughing.
I left cash on the table and hurried out of the diner, granola still tucked in my cheek.
The August Writing Prompt:
"We never left home."
The deadline for posting an entry and voting is August 31, 2013.  
The rules: Write a micro story of 100 words or less based on the prompt as a comment to this post.  You may enter as many times as you like.
Each post will have a thumb button to the right of it.  One click equals one vote, and only one vote is allowed per computer.  So have your family, friends, co-workers, the nice barista from your local coffee shop, log on and vote for your story.  In the event of a tie, the editors will vote for a winner.
Contest winners will be entered to win a free print copy of our Summer 2013 Issue: Memory, and winning entries will be archived on our website. (Please be sure to include your email when you post your entry)
*All of our writing prompt winning entries will be included in our Summer 2014 Issue.  
Good Luck and Happy Writing!