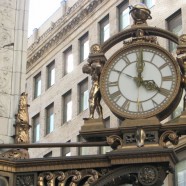 Aug

09
2 comments
Categories
Share This
August Writing-Prompt Contest
Congratulations to Jon Brady, our July Writing Prompt Contest Winner!
Summer is good a lots of fun. There's fireworks and when there over my head I hear planes too. When I was little my mother said look at planes and you'll fly some where some day to. You'll more be better than now and hear more fireworks. But she died and I was very very sad. But then some thing else happened. There was lots of noises and it was summer. Ice cream trucks and boys playing baseball. I got very very happy again because it was summer.
The August Writing Prompt is:
"That was when he knew it was time."
The deadline for posting an entry and voting is August 31, 2012.  
The rules: Write a micro story of 100 words or less based on the prompt as a comment to this post.  You may enter as many times as you like.
Each post will have a thumb button to the right of it.  One click equals one vote, and only one vote is allowed per computer.  So have your family, friends, co-workers, the nice barista from your local coffee shop, log on and vote for your story.  In the event of a tie, the editors will vote for a winner.
Contest winners will be entered to win a free print copy of our Fall 2012 Issue: Feast or Famine in October, and winning entries will be archived on our website. (Please be sure to include your email when you post your entry)
*All of our writing prompt winning entries will be included in our Summer 2013 Issue.  
Good Luck and Happy Writing!