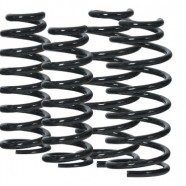 Apr

12
1 comment
Categories
Share This
April Writing Prompt Contest
Congratulations to John Pawson, our March Writing Prompt Contest Winner!
The palaeographer scratched his head, confused. The slab of granite sat front and centre of the table, surrounded by aged tomes and yellowed, dog-eared books. These letters… there was no doubt; he'd definitely seen them before. But if the carbon dating was accurate, these pre-dated any written language he'd heard of by over four thousand years. He checked the paperwork again. It was conclusive.
"We have unearthed something here" he muttered to his assistant "The symbols on this tablet pre-date Ancient Egyptian, Sumarian even "
"But isn't that…"
"Yes" he interrupted; excitement and wonder etched into his face "it's Greek."
The April Writing Prompt is:
A Sense of Spring
The deadline for posting an entry and voting is April 30, 2013.  
The rules: Write a micro story of 100 words or less based on the prompt as a comment to this post.  You may enter as many times as you like.
Each post will have a thumb button to the right of it.  One click equals one vote, and only one vote is allowed per computer.  So have your family, friends, co-workers, the nice barista from your local coffee shop, log on and vote for your story.  In the event of a tie, the editors will vote for a winner.
Contest winners will be entered to win a free print copy of our Spring 2013 Issue: Day and Night, and winning entries will be archived on our website. (Please be sure to include your email when you post your entry)
*All of our writing prompt winning entries will be included in our Summer 2013 Issue.  
Good Luck and Happy Writing!