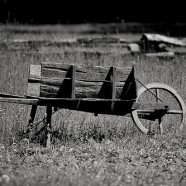 Dec

29
1 comment
Categories
Share This
2013 Pushcart Prize Nominations
The Quotable is pleased to announce our nominations for the 2013 
Pushcart Prize
.
Every year, small and independent publishers may nominate six literary works published that year for the prestigious Pushcart Prize.  Here are the nominees from The Quotable:
ISSUE 9, Night and Day
Under Cover, Karen Donley-Hayes (non-fiction)
Far Away, Lauren Camp (poetry)
ISSUE 10, Space
The Resonance Around Us, Penny Harter (poetry)
I Dance People, Jeroen Van Honk (fiction)
ISSUE 11, Memory
Sunsets, Caroline Johnson (poetry)
Dementia, Jean Herreman (fiction)
Congratulations to all of the nominees and good luck!